The Good Food Cardiff Autumn Festival returns for its fourth year with a city-wide programme of food events this month which showcase the city's good food movement.
The festival launched last weekend (8/9 Sept) with events at the Amgeuddfa Cymru (St Fagans) Food Festival and celebrations of the 25th Anniversary of Riverside Farmers Market and runs until 30 September.
This year, the theme is a celebration of the abundance that harvest time brings and a call for people to reconnect with the seasons in what they grow, cook and eat.
Community groups across the city will be bringing people together through food, including a Women Chat fundraiser in aid of Sudan, a family quiz and curry night by Splott Community Volunteers and a celebration of the many global crops which can be grown in the UK from Back to our Roots and Food For Life Get Togethers.
As the festival coincides with harvest, several of the city's community gardens are hosting growing events including a tomato celebration at Global Gardens, and autumn gardening workshop at the Growing Together Community Garden in Canton, food growing activities at St Peter's Community Garden and Gardening Club harvest celebration at Railway Gardens, Splott.
Schools and young people are taking part with events like Operation Vegetable at Ton Yr Ywen Primary School, a Grangetown Kitchen Garden harvest lunch at Grangetown Nursery School and the Grangetown Youth Forum celebrating good foods from around the world.
On the final weekend of the festival two events will celebrate fruit growing in the city, with a 'come and design an orchard' invitation from the Bute Park Community Orchard and a celebration of the apple harvest from Orchard Cardiff at Global Gardens.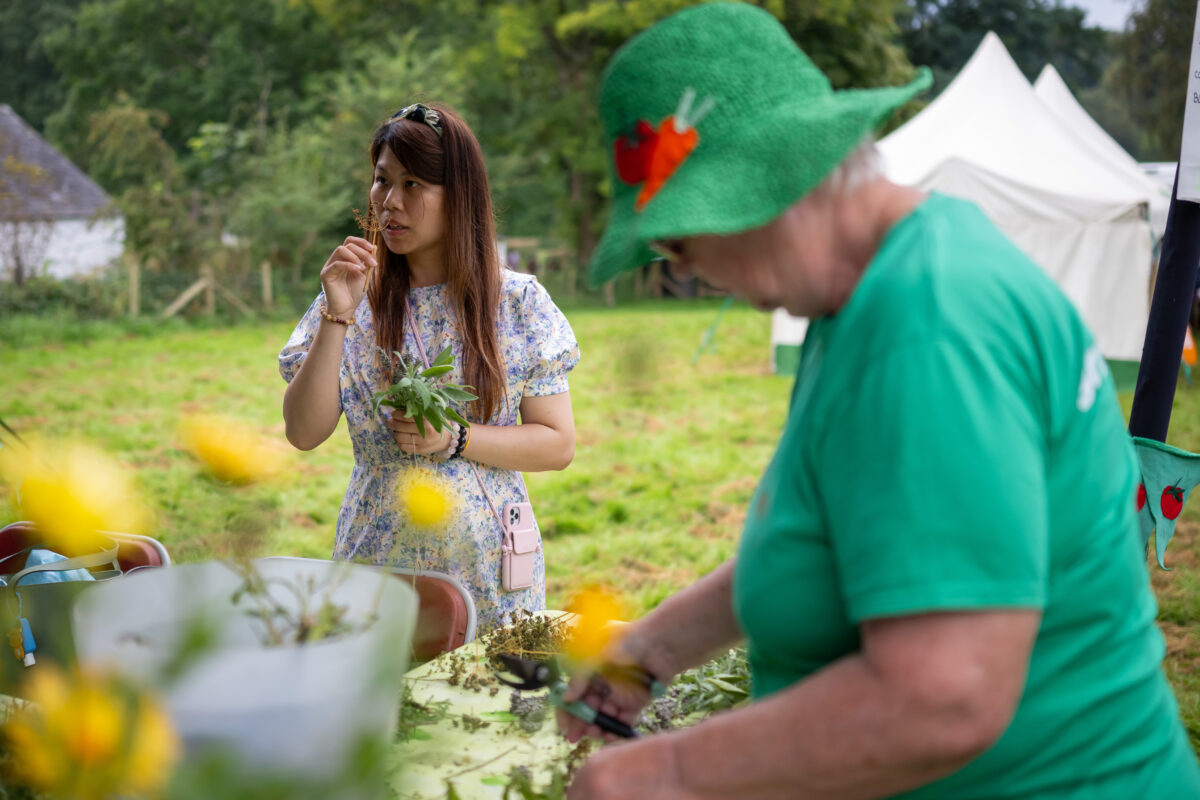 Food Cardiff Coordinator, Pearl Costello explained:
"While previous years' festivals have focused on building post-Covid resilience and tackling isolation, this year's Festival is encouraging people to celebrate the abundance of autumn and the joy of eating with the seasons.
"Food is a major contributor to our greenhouse gas emissions but choosing to shop more seasonally and locally is one way for many people to eat more sustainably. And as eating a wide variety of fruit and veg is good for our health, enjoying seasonal produce is a great way to enjoy different flavours throughout the year.
"But many people are struggling to get access to the good food they need. The Festival will share ideas and inspiration, and offer people the chance to swap knowledge and skills to help each other shop, grow, cook and eat a more balanced, seasonal, sustainable diet," she said.
Over the last three Good Food Cardiff Autumn Festivals community groups, gardens, local businesses and schools have 100 events and activities, attracting over 5,000 attendees, distributing more than 5,000 vegetable plants and sharing hundreds of meals.
A full listing of Good Food Cardiff Autumn Festival events including dates and times is available to download here.