Thousands of people across the city have taken part in the first Good Food Cardiff Autumn Festival.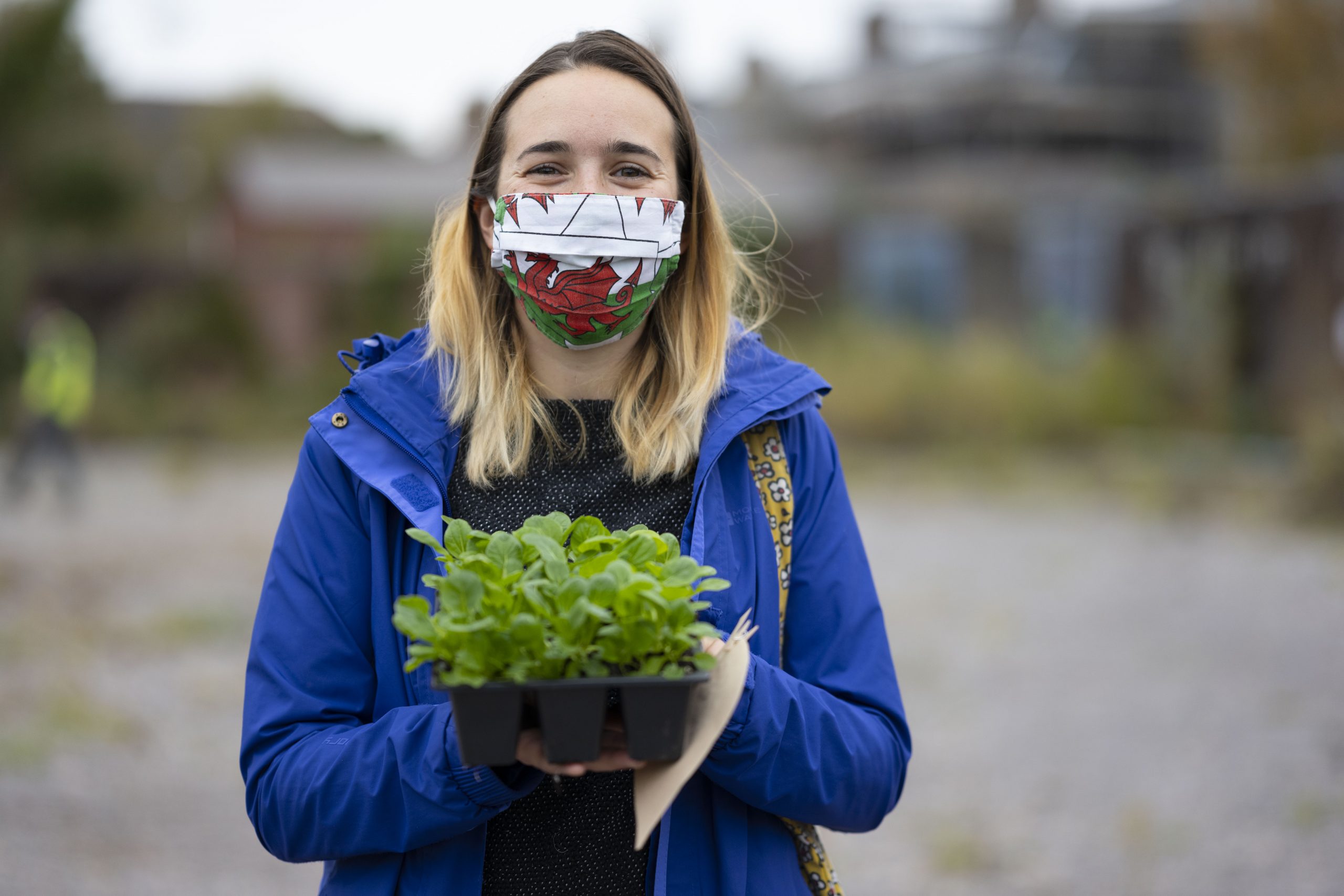 Community groups, gardens, local businesses and schools organised 45 events and activities in the last two months which attracted around 4,000 attendees and distributed more than 5,000 vegetable plants grown by Cardiff Council's Bute Park Nurseries to encourage people to start growing at home.
The Festival, a programme of physically-distanced and virtual events about growing, cooking and sharing food, was organised by Food Cardiff to tackle two major issues which have been exacerbated by Covid-19 – food insecurity and isolation.
Alongside the growing activities, online cookalongs, recipe swaps and cooking classes resulted in more than 1,300 meals being cooked and shared.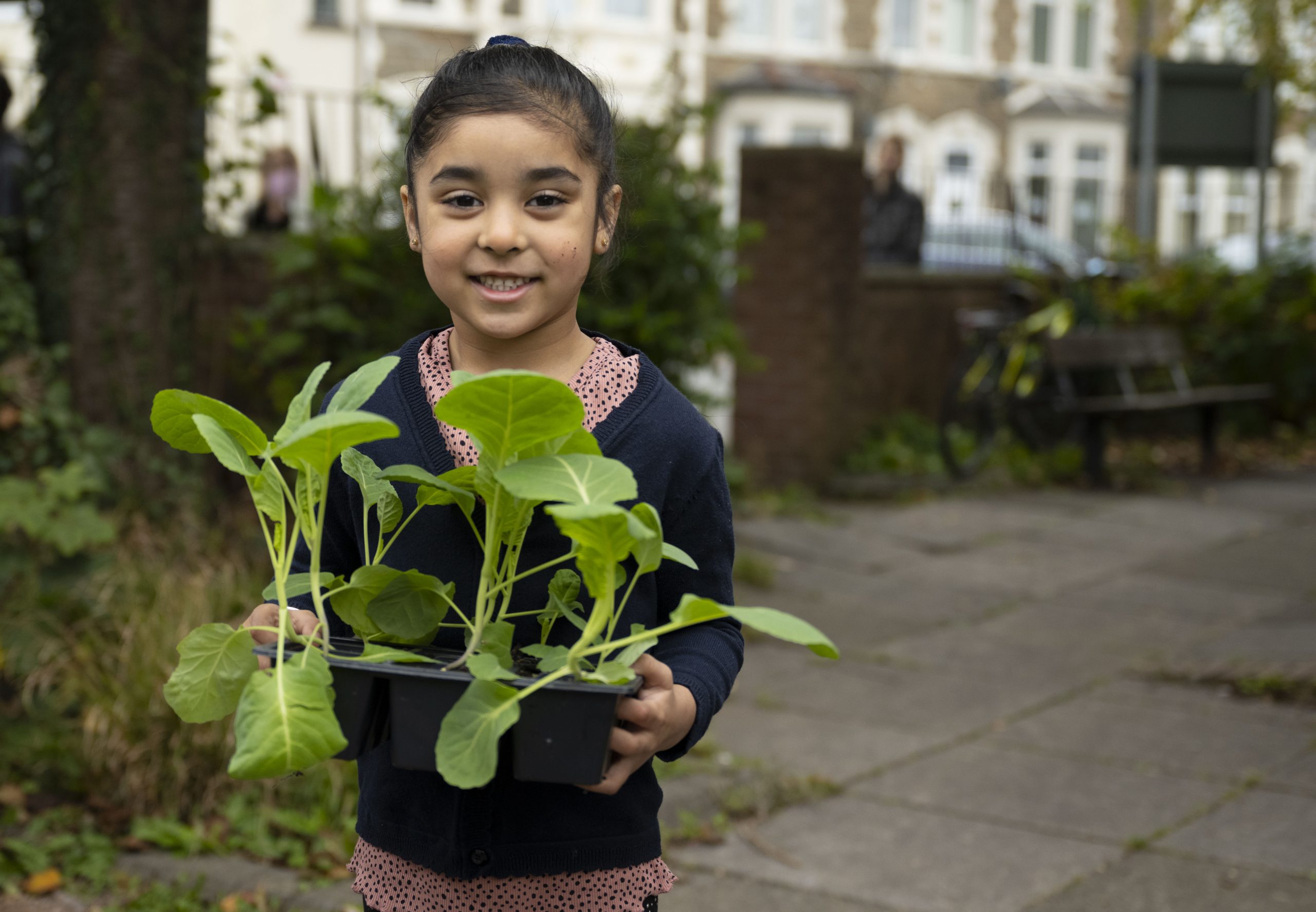 Pearl Costello is the festival organiser and Sustainable Food Cities co-ordinator at Food Cardiff. She explained:
"The problems of food insecurity, loneliness and isolation have been exacerbated by Covid-19 so it has been so important to bring communities together around growing, cooking and sharing food this autumn.
"Growing your own food at home is a great way to inspire an interest in cooking, to encourage families to be more adventurous in what they eat and, of course, to provide low cost produce to supplement the weekly shop. Community growing is also a great way to meet new people, learn new skills and make lasting friendships in the local area
"The Autumn Festival builds on our summer Cardiff Growing Together programme and combined, means we've been able to distribute more than 20,000 plants, seeds and growing kits across Cardiff this year," she said.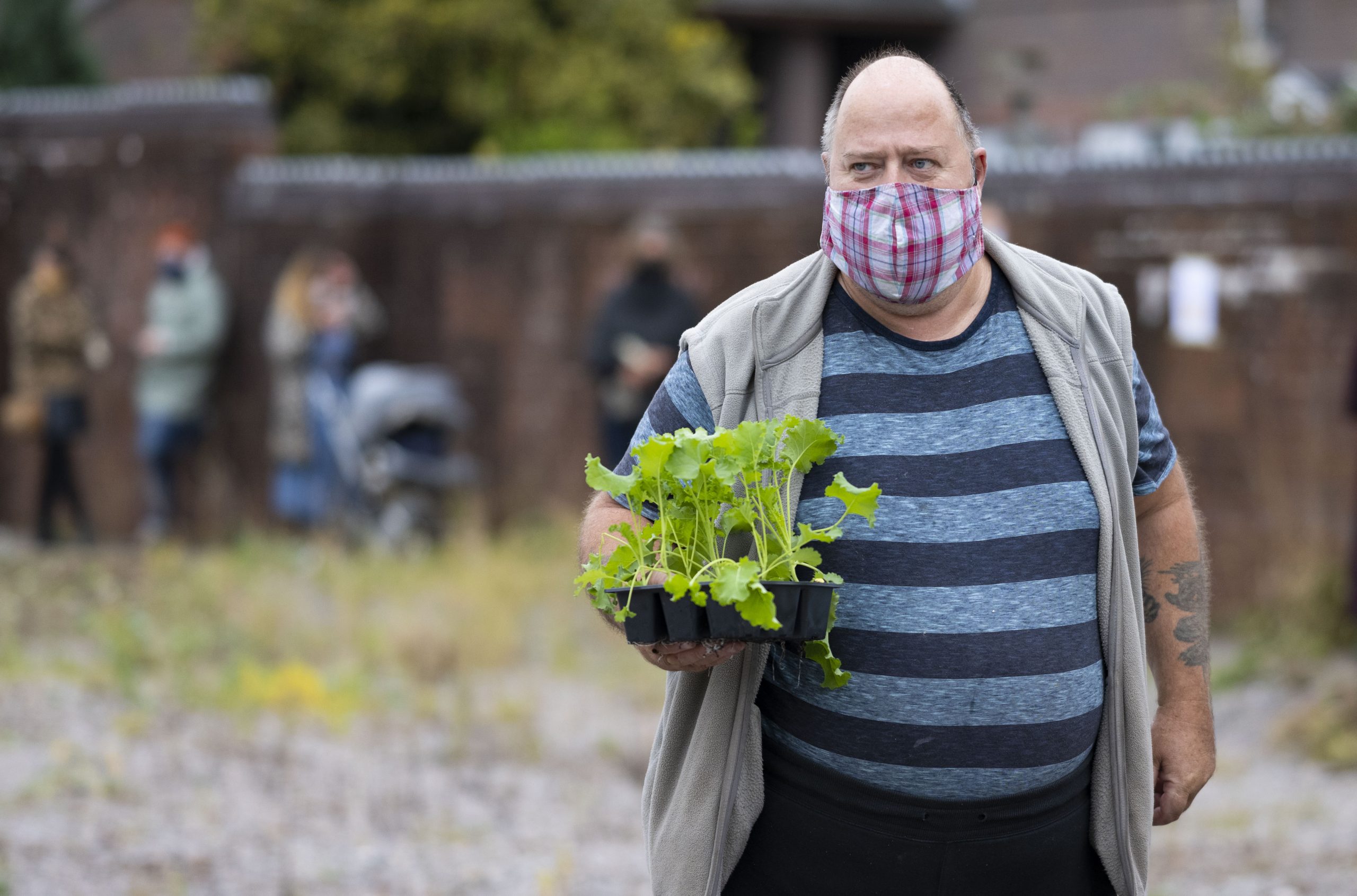 Events and activities were run online and through community partnerships across Cardiff, starting with the Butetown Carnival community picnic. The Wales Millennium Centre hosted local performers from the Butetown Carnival for a day of activities which included three socially-distanced picnic sittings. Working with partners at Fareshare, Food For Life Get Togethers and Food Cardiff, picnic guest enjoyed a Caribbean food experience
In Ely, Grow Cardiff worked with Action in Caerau & Ely (ACE) to run the Dusty Forge Good Food Festival. Grow Cardiff collected autumn and winter vegetable plants and herbs from Bute Park Nursery to distribute at the event and to local community gardens and the Riverbank School. Visitors took part in planting and growing workshops, learned new soup recipes and made hanging baskets to take home.
Cooking was the theme of events hosted by South Riverside Community Development Centre. They made three videos of local women cooking their favourite dishes, then provided ingredients and recipe cards in multiple languages so that people could make the dishes at home.  By distributing 195 recipe packs, the Centre estimates nearly 1000 meals will have been cooked through the festival.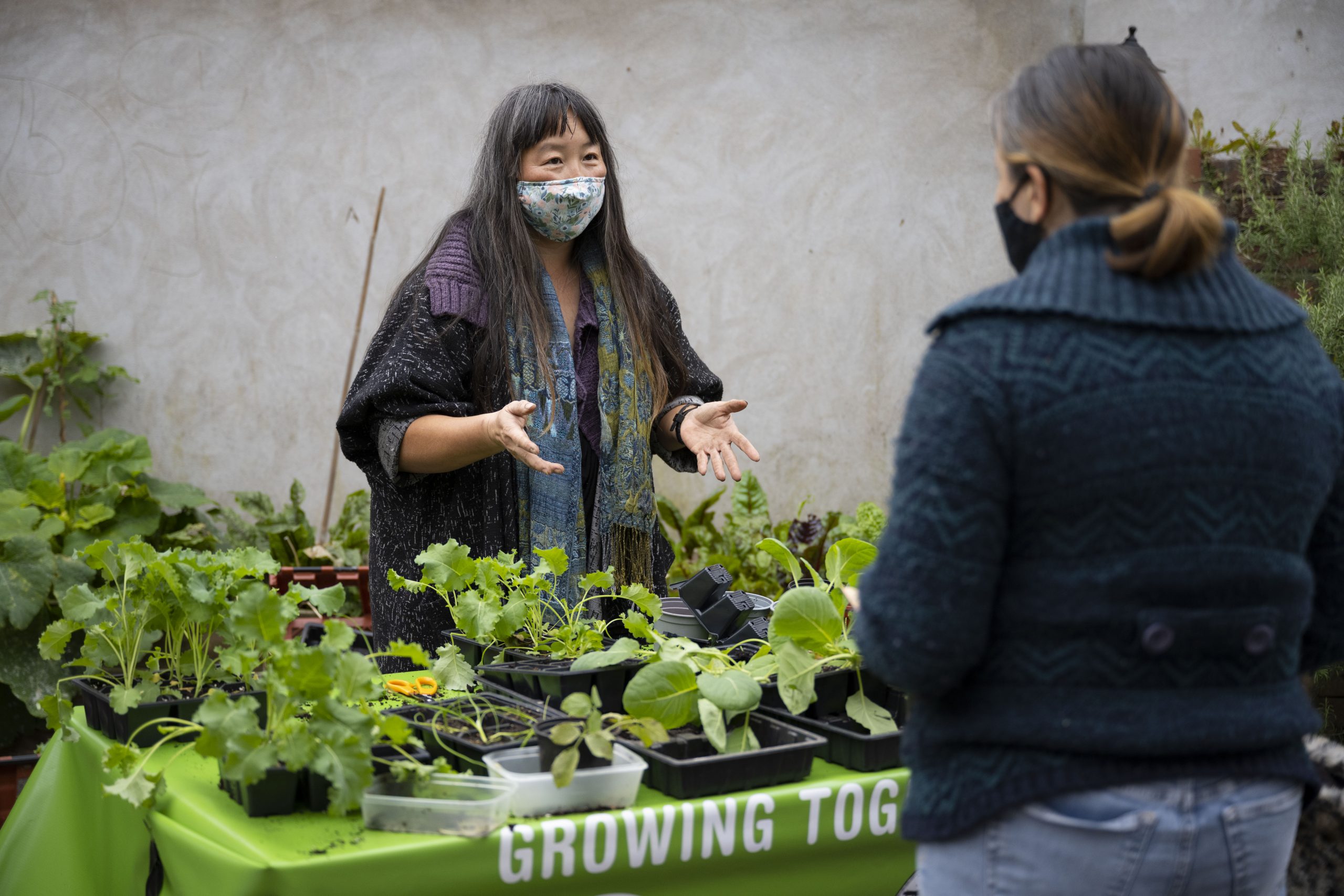 Also in Riverside, Cardiff Salad Garden and Growing Together teamed up to help children at Kitchener Road school plant raised beds with salad and winter vegetables. On World Food day they held a plant giveaway with more than 100 local people taking home plants, pots, compost and bulbs. Grow Cardiff joined the event to ask people what they would like to see grown in the new Riverside Health Centre Community Garden.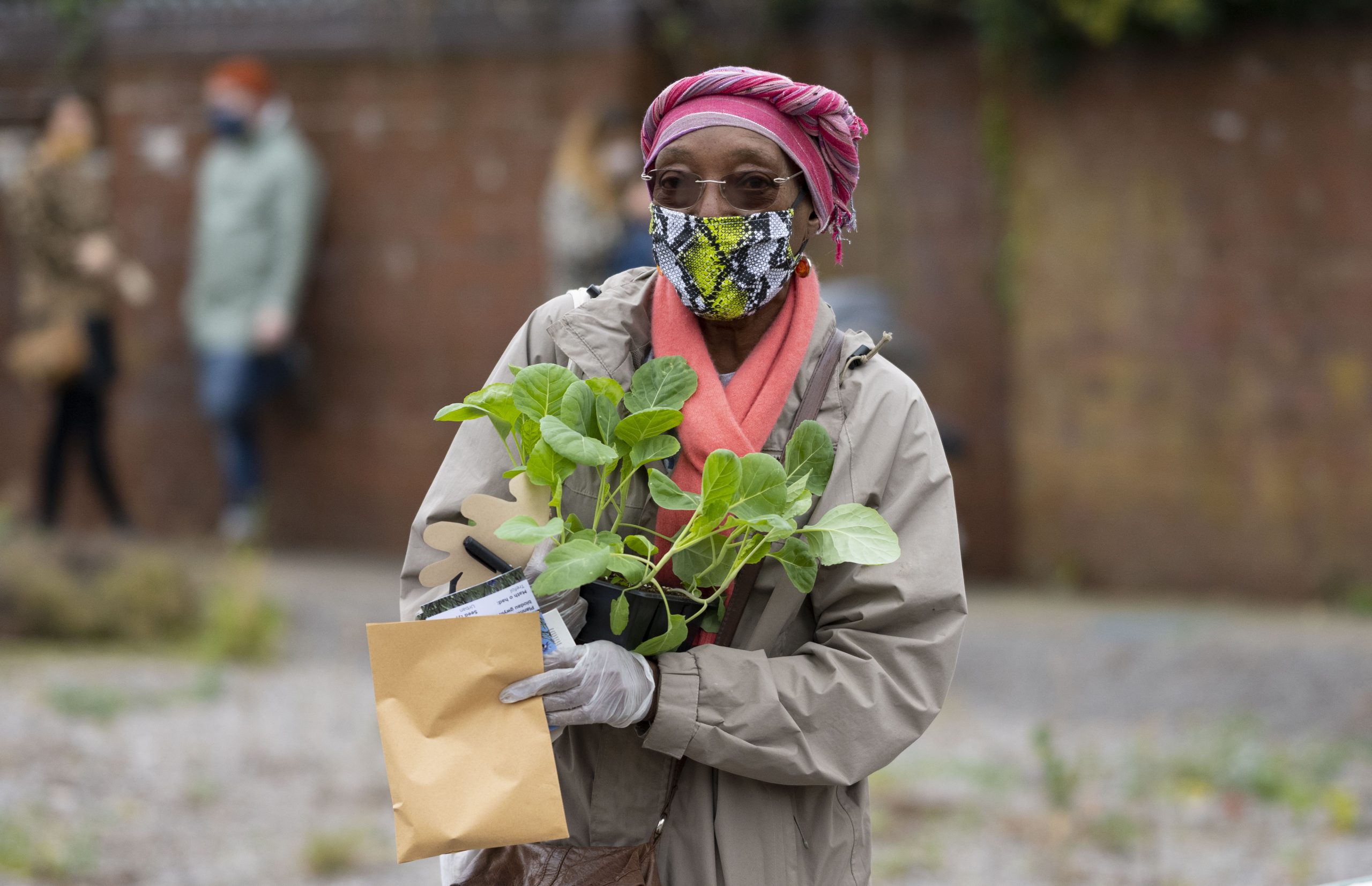 Llanrumney Hall marked the launch of Cardiff's third Your Local Pantry with a plant giveaway to families in the east of Cardiff. The pantry is a community facility that aims to reduce food poverty in the area and provide affordable and accessible food and household essentials to the local community
Global Gardens, a community allotment in Gabalfa, worked with local chefs to create recipes to celebrate seasonal produce, distributed 5kg of crops to projects across the city and hosted two apple-pressing workshops with Orchard Cardiff, rescuing 70kg of local apples. Cardiff Salad Garden worked with a Cardiff Youth Service project, Grassroots, to host two pumpkin-carving workshops and communal meals for young parents and for a group of young people with Asperger Syndrome.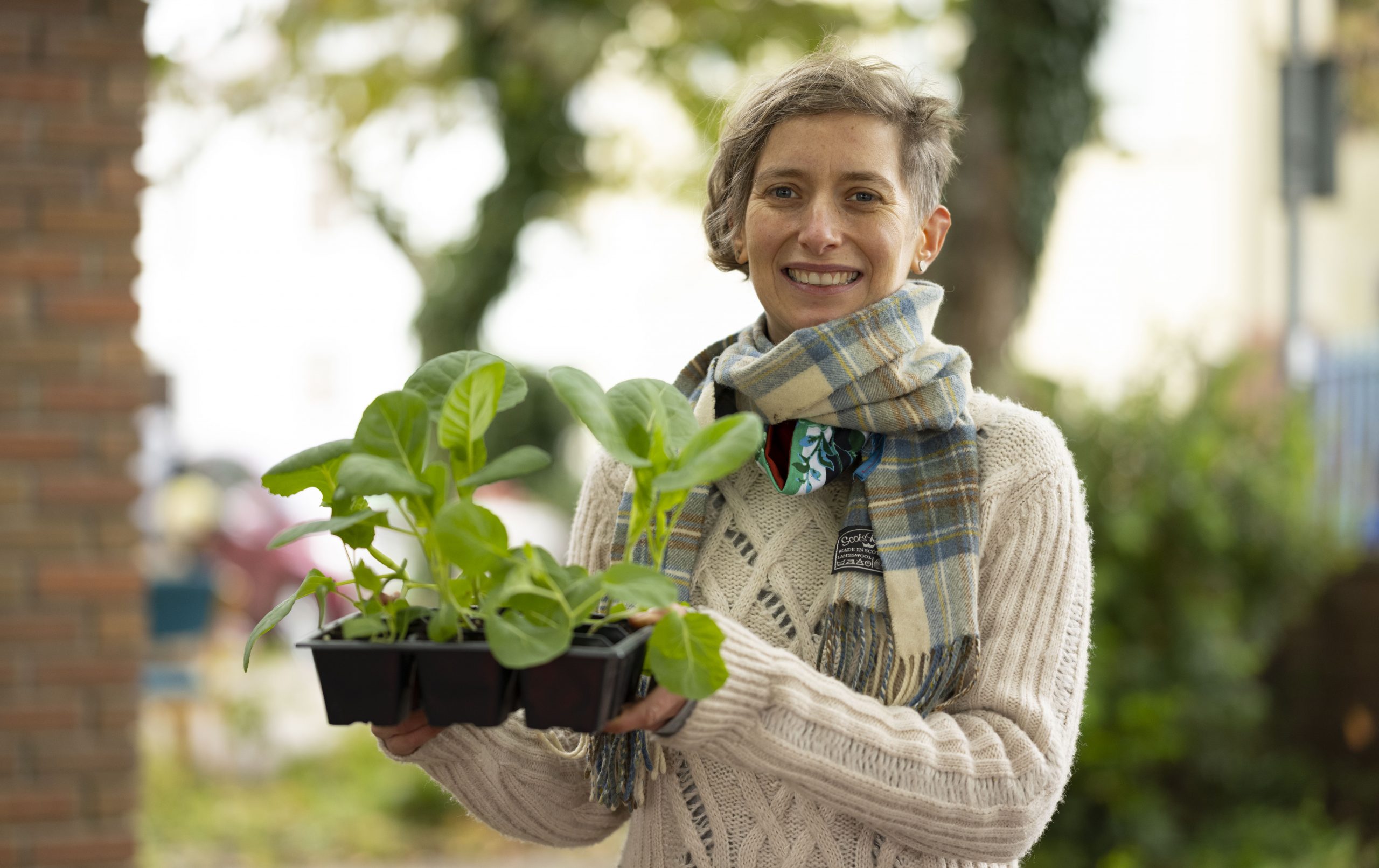 At the end of the festival, Green Squirrel ran one of the largest events at the new Railway Gardens site in Splott. More than 1,000 plants and seeds were distributed at a plant giveaway event and through door to door deliveries. Green Squirrel also made sure community groups, gardens and schools had plants to grow over the winter months.
Speaking at the Green Squirrel event at Splott's Railway Gardens, Cardiff Council leader Huw Thomas said:
"It has been great to see the community turning out – safely of course – and to see so much interest in the Festival. I'm really pleased that the Council has been able to support the events with plants from our nursery at Bute Park.
"And it's exciting to be here on this piece of land in Splott which is going to become a new community garden in the very near future – what was many years ago a playground being reopened back up to the community.
"It's been a great day and it's so nice to see something positive happening in the midst of all the gloom at the moment," he said.
Pearl continued:
"This year has been so challenging for so many people. By making people more aware of the groups and support available in their local area, and providing opportunities to connect with their neighbours we are achieving two aims – ensuring people have access to the food they need right now, and building more resilient communities for the future," she said.
Several of the projects received funding and support from Food for Life Get Togethers, a National Lottery Community Fund programme that connects people of all ages and backgrounds through growing, cooking and sharing good food.
Food Cardiff developed a toolkit to support community groups with covid-secure event planning and promotion. This free guide can be downloaded and used by any food or growing groups here.