There are now over 2000 places to eat, drink and shop with less plastic mapped across Wales according to the environmental group, City to Sea, which runs the Refill Campaign. The milestone has been announced to mark World Refill Day (16th June) – a global public awareness campaign to prevent plastic pollution and help people live with less waste.
World Refill Day, observed annually on 16th June, is designed to create an alternative vision of the future and accelerate the transition away from single-use plastic and towards refill & reuse systems. The campaign brings together everyday activists, sustainable businesses, and organisations from across the globe, to highlight solutions to the plastic crisis and to help individuals live with less waste.
Cardiff Council has become an official "Refill Destination" working with City to Sea, while the Welsh arm of the Refill campaign, Refill Cymru, has had the backing of the Welsh Government who themselves pledged for Wales to become the first "Refill Nation".
Commenting City to Sea's Head of Development, Jane Martin said, "This is a massive milestone – there are now over 2,000 places to refill in Wales. We've been working with partners all across Wales to expand the refill and reuse offering. This means whether you're walking the coastal paths, shopping in Cardiff city centre or just commuting to work – you're never far from somewhere to refill your water bottle, coffee cup or lunch box."
She continued, "World Refill Day is designed to get people talking about the problem, and crucially to highlight the solutions and help people take action to reduce waste. Our small changes might not seem like much on their own, but added together, we can make a huge difference, showing big brands, businesses and governments that we want and need to see urgent action to tackle the plastic crisis.
We urgently need to shift from our disposable, single-use culture to a more sustainable, circular future, with reuse & refill at the centre. The good news is, we already have the tools we need to change the world."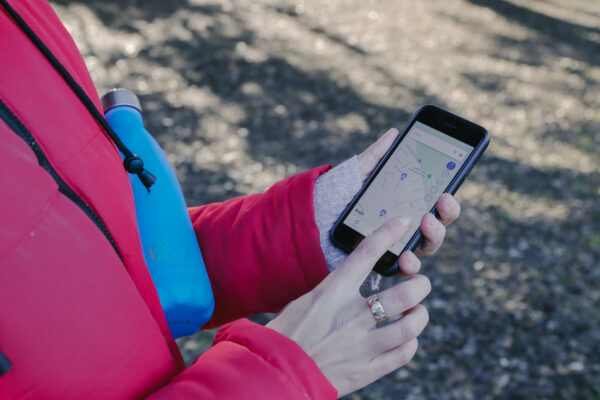 In the past, City to Sea worked with Cardiff and Vale Health Board to launch a new Hydration Toolkit as part of their Healthy Workplaces programme. The hydration toolkit is an easy-to-use resource for employers to not only ensure their employees are keeping hydrated and healthy, but a chance to drive behaviour change around using reusable bottles in the workplace and make a positive impact on their single use plastic metrics.
City To Sea has also been awarded funding from the Landfill Disposals Tax Community Scheme (LDTCS) administered by the WCVA to help cut plastic pollution around Cardiff over the next two years. The expanded campaign will increase the number of locations and types of businesses listed on the app in Cardiff, helping to make re-use and refill the new social norm. Customers will be encouraged to use the app to find out where to refill everything from their water bottle, coffee cup, and lunch box, to household cleaning products and toiletries.
To celebrate World Refill Day, you can make your own pledge to ditch the disposables, cut plastic pollution and #choosetoreuse. Simply sign up to Food Cardiff (or log in) and make your #GoodFoodCardiff Pledge today at: https://foodcardiff.com/make-pledge.