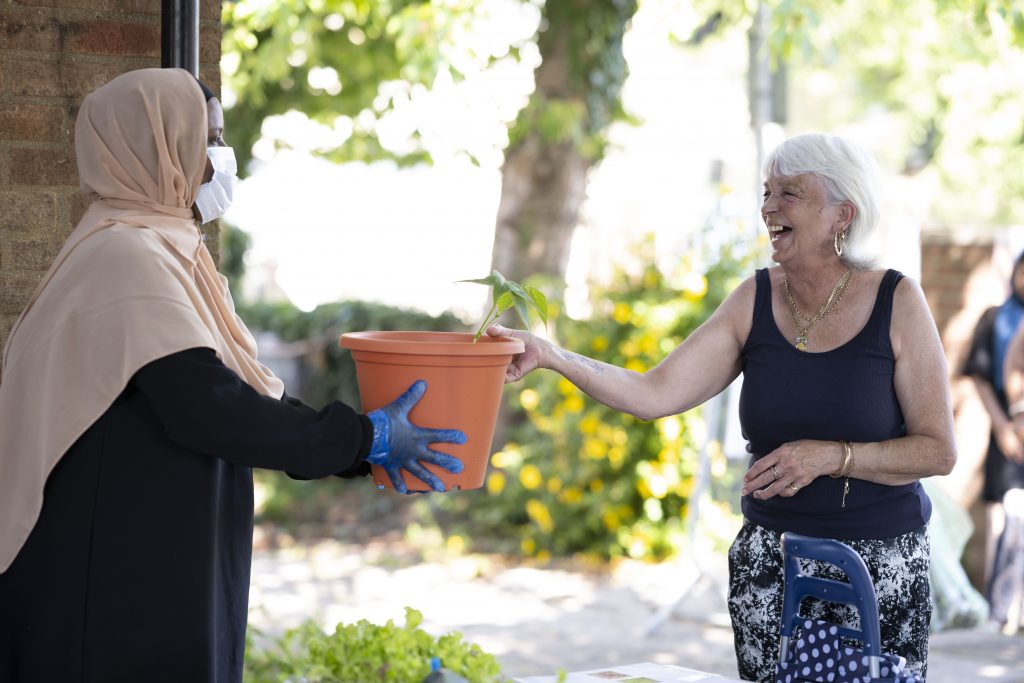 Food for Life Get Togethers are regular community activities that connect people from all ages and backgrounds through food.
Good food is food that's good for you, good for the planet and good for the local economy.  Good food is even better when shared and we believe good food should be for everyone!
Register and we'll send you a free event pack with everything you need to get started – posters, recipe ideas, games for all ages and much more!
From funding for your cooking or growing activity, to tools and materials to bring together your community, we can help you get your Get Together off the ground.
Read our regularly-updated Covid-19 guidance here.
Contact louise.shute@wales.nhs.uk