Everyone can be part of Cardiff's good food response to COVID-19 by supporting local food businesses, reducing food waste & growing your own. Follow #GoodFoodCardiff for tips and inspiration, and please use the hashtag to share your own positive stories.
We are also working strategically to help connect the food response across the city by building a network of Food Response Partners. Read more here. If your organisation would like to be involved in this strategic response please contact pearl.costello@wales.nhs.uk
Have food to donate?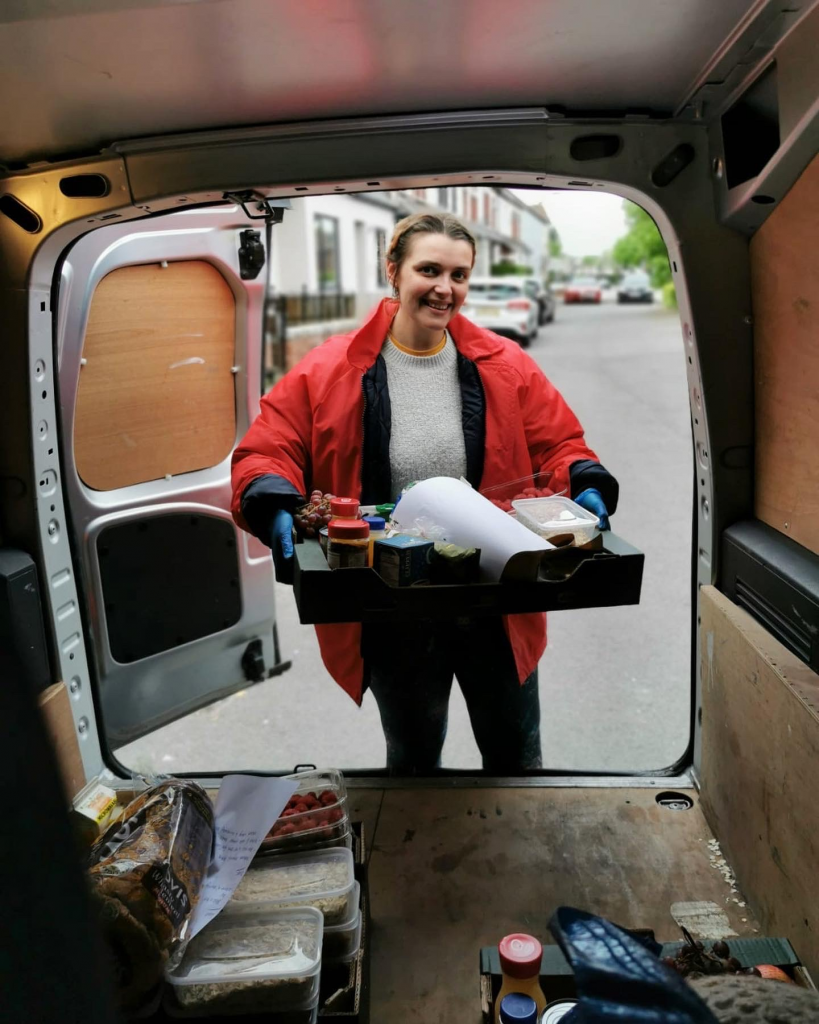 Businesses
Contact pearl.costello@wales.nhs.uk who can connect you with local Food Response Partners in Cardiff.
If you have surplus food to donate, Fareshare Cymru offers the food industry the opportunity to redirect good quality food, that would otherwise be thrown away, to people who need it. More information.
You can also register offers of food through the Business in the Community Response portal.
If you require an urgent surplus food collection, you can contact the team at the Olio food waste app and they will try to arrange for a local Food Waste Hero to collect it and redistribute it to their local community via the OLIO app. Find out more.
Individuals
Within your community, you can download and use the free food-sharing app Olio; let neighbours know when you have food that might get wasted and rescue unwanted food from others, before it goes to waste.
Cardiff Foodbank can accept food that is non-perishable, sealed and in date. More information on what and how to donate.
Volunteering
'Together for Cardiff' is using the good will of people across our city to help others at these challenging times. Cardiff Council's volunteering portal will enable community organisations to advertise their opportunities all in one place; people wanting to help can then look at these opportunities knowing that these organisations have been vetted.
To find out more, visit the Together for Cardiff website.
You can also find opportunities through Volunteering Wales.
Tempo Communities have launched a new platform to find and give help and stay connected.
Fundraisers / charitable giving
A variety of fundraising initiatives have sprung up around the city to help fund meals for NHS workers, and for those in vulnerable communities:
Support for Groups
If you want to do something on a larger scale (e.g. batch cooking for communities in need), it is worth linking into an existing organisation in your area.
If you are struggling to find an organisation in your area, please contact pearl.costello@wales.nhs.uk who can try to put you in touch with a local scheme or Food Response Partner.
It is important when donating or sharing food that it complies with food law and is safe to eat. You can find more information under 'Food Preparation and Delivery Guidance' below.
Community Response Resources
We are working with Cardiff Council, Cardiff Third Sector Council to help community organisations and grassroots groups involved in the response access resources. These will be added as this is developed.
Food Preparation and Delivery Guidance
The Food Standards Agency has refreshed long-standing community cooking guidance to reflect the welcome increase in individuals and community groups supplying vulnerable people with food during the coronavirus pandemic.
Please note if you are providing food on a regular and organised basis, or are setting up a foodbank, you may need to register with your local authority.
The guidance provides food safety information for individuals or groups wishing to prepare meals at home for their community. This can include preparing or donating meals for:
those in self-isolation due to coronavirus (COVID-19) symptoms
community groups and local organisations
NHS staff
The FSA advice is clear that it is very unlikely that people can catch COVID-19 from food. COVID-19 is a respiratory illness and not known to be transmitted by exposure to food or food packaging.