Now is a perfect time to grow your own fruit and vegetables. This is something you can do on your own or with your family – and there are many benefits to growing your own in your garden, allotment or even in pots on a windowsill.
If you're an experienced grower with tips to pass on, or just starting out and want to share some pictures, join the movement using #GoodFoodCardiff.
Why grow your own food?
Stay active:  Gardening is a fun way to get outside for some fresh air and physical activity. The physical activity required in gardening has proven to promote physical health. Getting regular exercise can relieve stress, anxiety and depression whilst boosting energy levels. Planting, weeding, watering and harvesting add purposeful physical activity to your day.
Saves Money:  A few packets of seeds will cost a few pounds which could save you money in the long run by not having to buy from the supermarket.
Enjoy better tasting food:  When was the last time you ate a tomato straight from the vine or freshly picked beans? You may be surprised by how different the flavour of foods can be when eaten straight from the ground.
Environmental benefits:  You can choose to grow organically, may save some food miles by eating your own produce and will be adding to our green spaces.
A sense of achievement:  Seeing seeds germinate and caring for plants until they are ready to harvest can give a great sense of accomplishment.
Activity for children:  Growing is a great learning experience for children to do at home. They're also more likely to try new foods and eat the food they've helped to grow.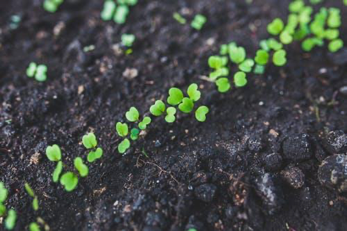 Allotments
There is guidance in place for allotments. Cardiff allotments can still be used during the ongoing COVID-19 outbreak, but in line with government advice, new guidance has been introduced to ensure they are used safely.Click here for official allotment advice.
Community Gardens
Though many community gardens have had to close their communal activities, there is useful guidance available here.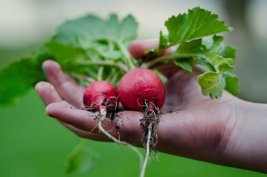 Edible Cardiff
We're part of the Edible Cardiff network, working together to support people across the city to get growing
Share what you're growing on social media using #GoodFoodCardiff
Local Gardening Suppliers:
Getting supplies may be a little more challenging than usual – most gardening shops are closed at present and home improvements are not classified as an essential reason to travel.
But, some local retailers of equipment, seeds and plants and many of the UK chains are still offering online shopping and home delivery. Most supermarkets will usually also stock a range of seeds.
For garden equipment: Cardiff Lawn and Garden offer free UK delivery
Real Seeds are a family business based in Wales selling vegetable seeds. They have limited availability but are still delivering.
Or check online to see if your local plant nursery is delivering – here's a handy guide: Wales – Independent Plant Nurseries Guide
Most of the big UK brands are also still delivering, such as:
B&Q
Homebase
Dobbies
Suttons
Thomson & Morgan
Mr Fothergills
Cardiff resources:
Sam from EggSeeds has launched the Square Metre Garden Challenge, sharing ways to grow in just a small space.
Learn to grow tomatoes without a greenhouse with these easy step by step video tutorials from Green Squirrel.
Grow Cardiff demonstrates some activities that you can do at home to help keep you active and involved with gardening.
While this year's RHS Flower Show Cardiff has had to be cancelled, the website has lots of tips and inspiration for gardeners.
Other useful resources
Royal Horticultural Society Beginners Guide to Gardening
National Trust Gardening tips including questions and answers
RHS guide on sowing seeds into pots 
School resources to help with home-school gardening
Vertical Veg has some very good resources and blogs for growing in small urban spaces